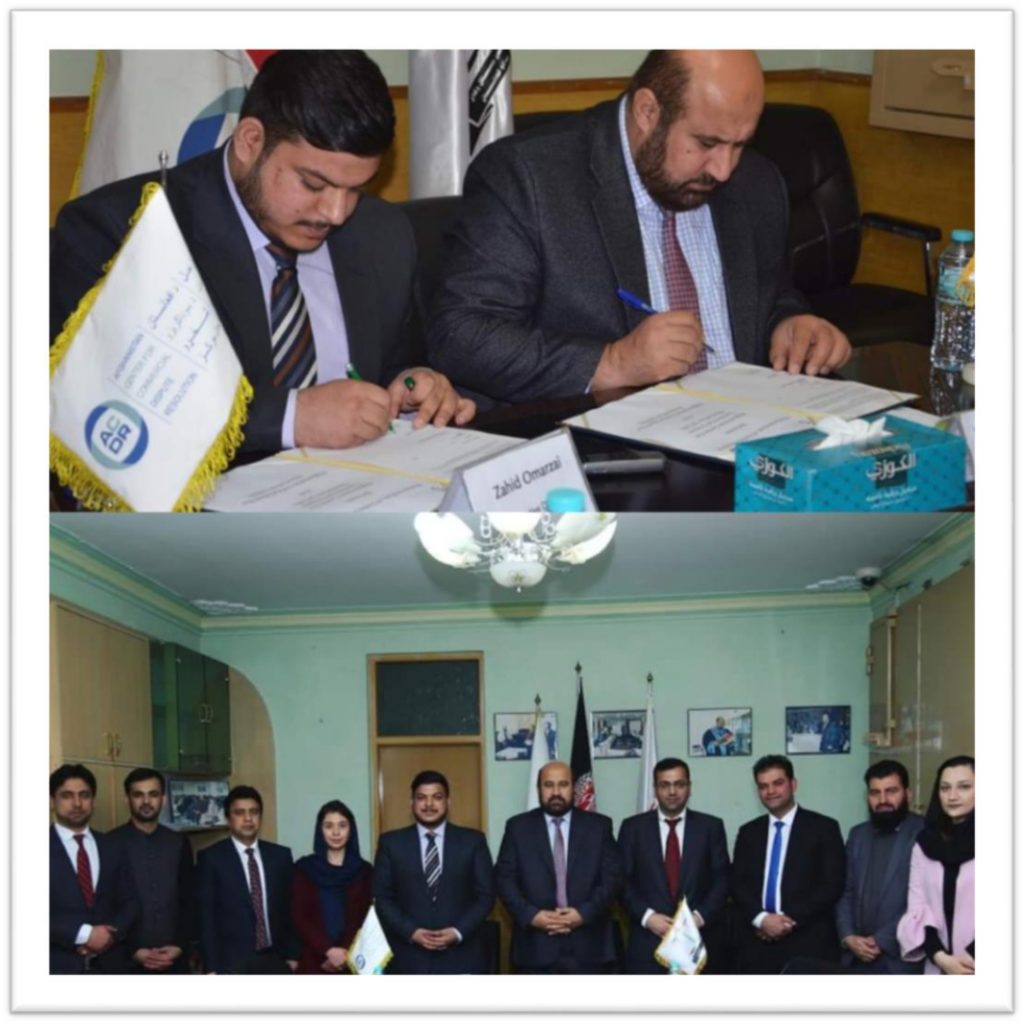 Institutionalizing Alternative Dispute Resolution in Afghanistan
Afghanistan Center for Commercial Dispute Resolution ("ACDR") is committed to promotion and development of Alternative Dispute Resolution ("ADR") in Afghanistan. Considering the importance of effective ADR mechanisms for Afghan business community, one of main objectives of ACDR is to institutionalize ADR in Afghanistan.
Considering the mentioned objective, Mr. Zahid Omarzai, the Executive Director of ACDR and Mr. Rohullah Qarizada, President of AIBA signed an MoU to include two ADR subjects i.e. Arbitration and Mediation in the legal course of AIBA which is a 6-month course and is a requirement for taking bar license in Afghanistan.
ACDR will assist AIBA in preparing the required materials and introduce experienced and qualified arbitration and mediation trainers to AIBA. Furthermore, ACDR will also manage through its different programs to provide trainings on arbitration and mediation to the lawyers registered with AIBA.
On the occasion, Mr. Omarzai said that, "Considering the court system in Afghanistan, arbitration and mediation can be better alternative and efficient approaches to dispute settlement. It is therefore very important to institutionalize arbitration and mediation in Afghanistan". Mr. Qarizada also added that, "Dispute resolution through court litigation takes a significant amount of time which causes tensions for Afghan business community while dispute settlement through ADR is more useful in Afghanistan".
Both ACDR and AIBA believe that educating lawyers in the field of arbitration and mediation in Afghanistan is a significant step for institutionalization of ADR in Afghanistan.