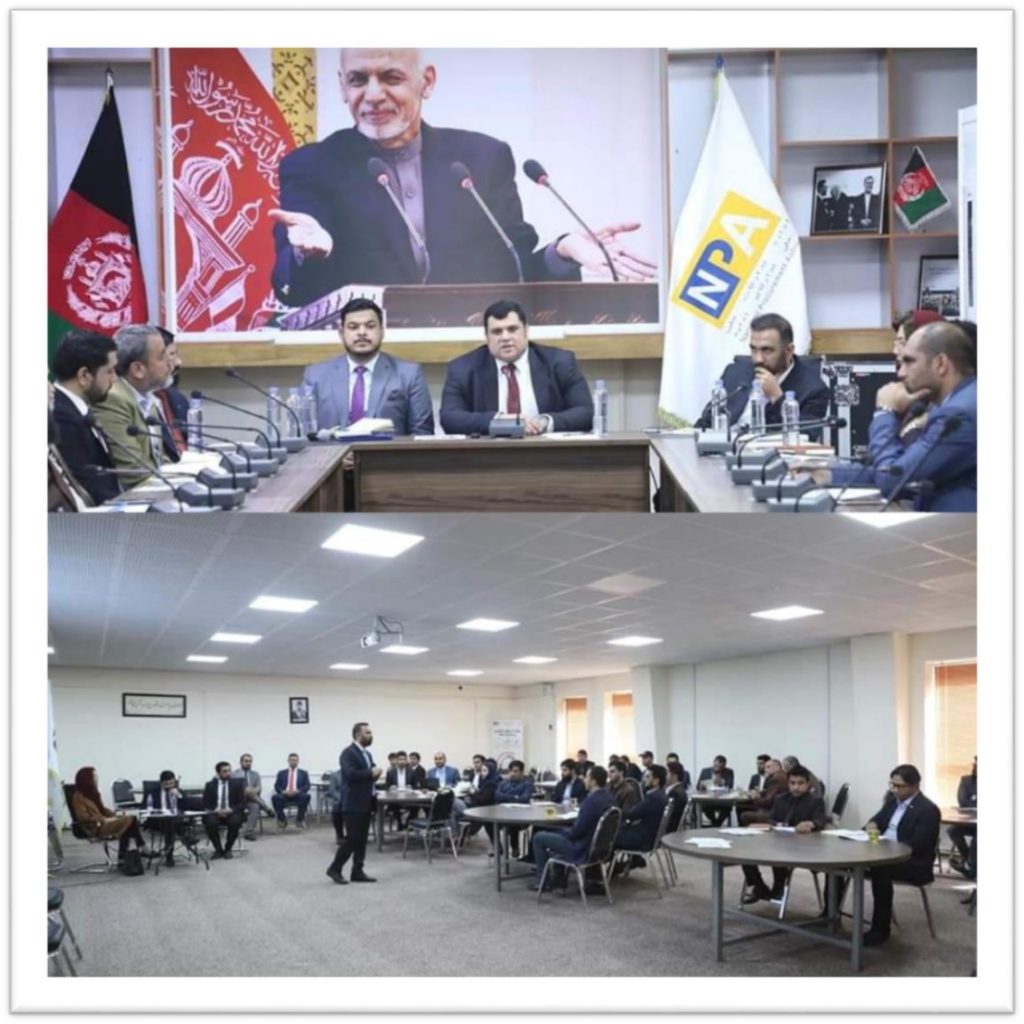 Training: Arbitration training for National Procurement Authority ("NPA") and National Procurement Institute ("NPI")
Date: 16 October 2019
Venue: NPA
Trainers: Shamsi Maqsoudi, Saeeq Shajjan & Mohammad Ismail Shahid Participants: NPA and National Procurement Institute ("NPI") Staff
Following the Procurement Training by NPI for ACDR on 18th & 19th September, 2019 and conclusion of MoU between ACDR and NPA on 9th October, 2020, Afghanistan Center for Commercial Dispute Resolution ("ACDR") conducted a 1-day training for the staff of NPA and NPI regarding Arbitration on 16th October 2019.
The training was led by ACDR Arbitrators, namely Ms. Shamsi Maqsoudi, Mr. Saeeq Shajjan and Mr. Ismail Shahid. In the beginning of the training the Deputy Operation and Resources of NPA, Mr. Ahmad Shah Naqshbandi, appreciated the efforts of ACDR in organizing the training for NPA and NPI staff.
The arbitrators of ACDR provided comprehensive and detailed presentations on Introduction to Arbitration, Dispute Resolution through Arbitration and Enforcement of Domestic and Foreign Arbitral Awards in Afghanistan to the participants.
ACDR received positive feedback on the presentations and suggestions to conduct more trainings on ADR for NPA and NPI. ACDR highly appreciates the interest of NPA and NPI staff in ADR and ACDR work.
The training was concluded by provision of certificates of appreciation to ACDR Arbitrators and Staff for organization of a successful training.