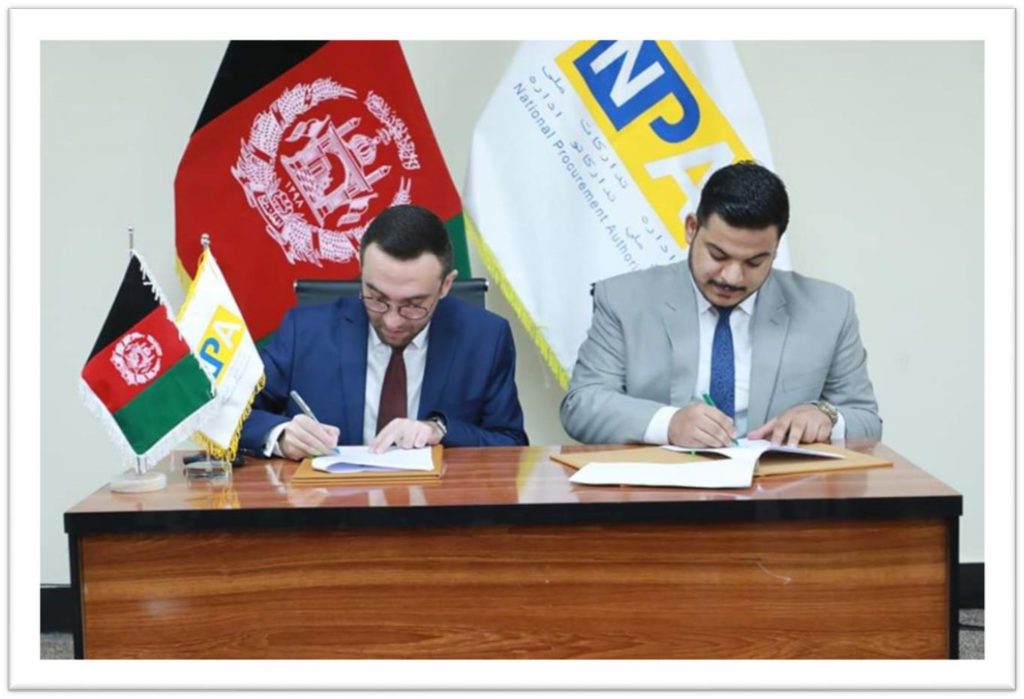 Simplified and Effective Dispute Resolution for Government Contracts in Afghanistan
Disputes always arise between parties to a contract. Resolving a dispute through court litigation is not always a choice of the parties. While referring to courts might be a desired option in some cases but not every time when a dispute arises particularly when it is a government contract.
Considering the purposes such as helping Afghan business community with their dispute resolution, improving procurement practices, developing contract management and effective mechanisms for resolution of procurement disputes, National Procurement Authority ("NPA") and Afghanistan Center for Commercial Dispute Resolution ("ACDR") concluded an MOU on October 9, 2020. The MOU was signed by Mr. Alham Omar Hotaki, Director General of NPA, and Mr. Zahid Omarzai, Executive Director of ACDR, at NPA. According to the MOU between NPA & ACDR, disputes arising from domestic procurement contracts over AFN 100,000,000 awarded by NPA will be resolved through arbitration in ACDR.
Following the signing of the MOU, both ACDR and NPA worked together for implementation of the MOU. As a result of several meetings between ACDR and NPA, both the mentioned authorities agreed on a Model Clause for referral of disputes to ACDR arbitration to be included in domestic procurement contracts over AFN 100,000,000.
As both ACDR and NPA worked together to implement the MOU, all the Ministries and procurement entities of Afghanistan were officially informed by NPA through the official letter no. NPA/PPD/No.27/1398 dated December 16, 2019 to include ACDR arbitration as their dispute resolution authority and mechanism in the contracts above AFN 100,000,000.
In the event any of the parties of disputes refer the dispute to court, the court will enforce the dispute resolution clause in the procurement contracts and refer the case to ACDR arbitration under Article 5 of Commercial Procedure Code, Article 88 of Contract Law and Article 15 of Arbitration Law.
ACDR and NPA have taken the initiative for the first time in legal history of Afghanistan to build up an effective dispute resolution for government contracts.